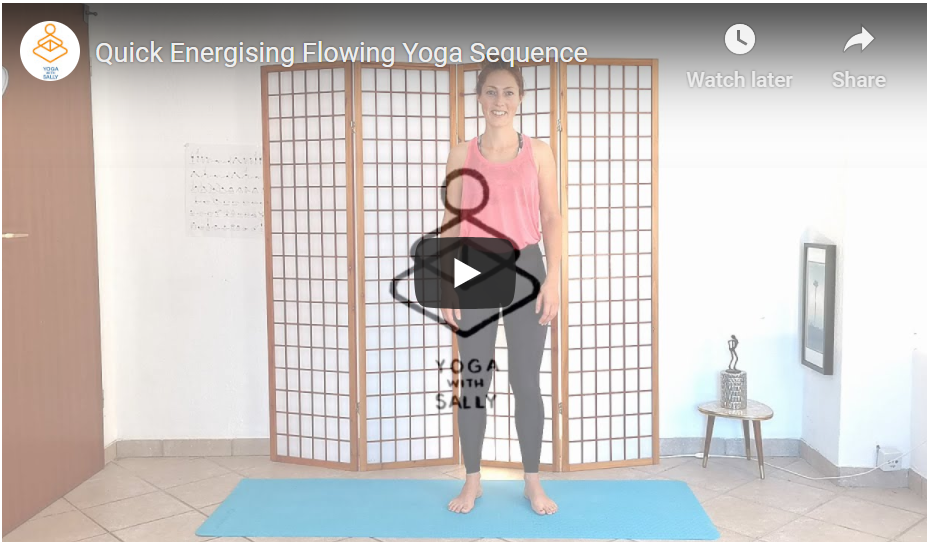 TO WATCH THE FULL INSTRUCTIONAL VIDEO FOR FREE PLEASE SUBSCRIBE! Return to the previous page and scroll down to find the subscription form. (If you've already subscribed use the link in the email you received to access videos.)
We all have those moments when the motivation to get up and start doing whatever we need to do is lacking. Maybe you need to practice but are finding it hard to get going in the morning or you´re in the middle of an afternoon slump and have to rehearse. Try this quick flowing yoga sequence to revitalize your body and mind. The postures flow from one to the next and are connected to the breath throughout. This moves the circulatory system and awakens the nervous system. I've incorporated some elements which will open up your shoulders and chest too - perfect for when you've been stuck in one position for a long time with your arms held in front of you, maybe playing an instrument or working at a computer. There's quite a lot going on at the same time in this sequence, so don't worry if you find all the instructions a bit much at first. Just try it again – you'll soon get the hang of it!
Always listen to your body when doing stretches and don't push too far. You shouldn't feel any pain whilst getting in to a stretch or yoga posture. If you do come out of the pose.
Not all exercise programs are suitable for everyone. Check with your doctor before beginning any fitness or health programme. Perform these exercises at your own risk. Sally is not responsible or liable for any injury sustained as a result of doing any exercises found here.